15 Products That Will Make Your Home the Envy of the Neighborhood
You can have a house that's the envy of the neighborhood without breaking the bank. All you need to do is find a statement piece or two for your main living space to ramp up the wow factor.
Homes designed with open concepts make it easy to introduce eye-catching pieces that are visible from several spaces and spotlight your style. If you have a home with a more traditional design, though, there are plenty of pieces that deliver extra pops of color or motif that your friends and neighbors will envy.
15 Products That Will Make Neighbors Envy Your Home
The following are the best we found. As always, the prices listed may fluctuate over time.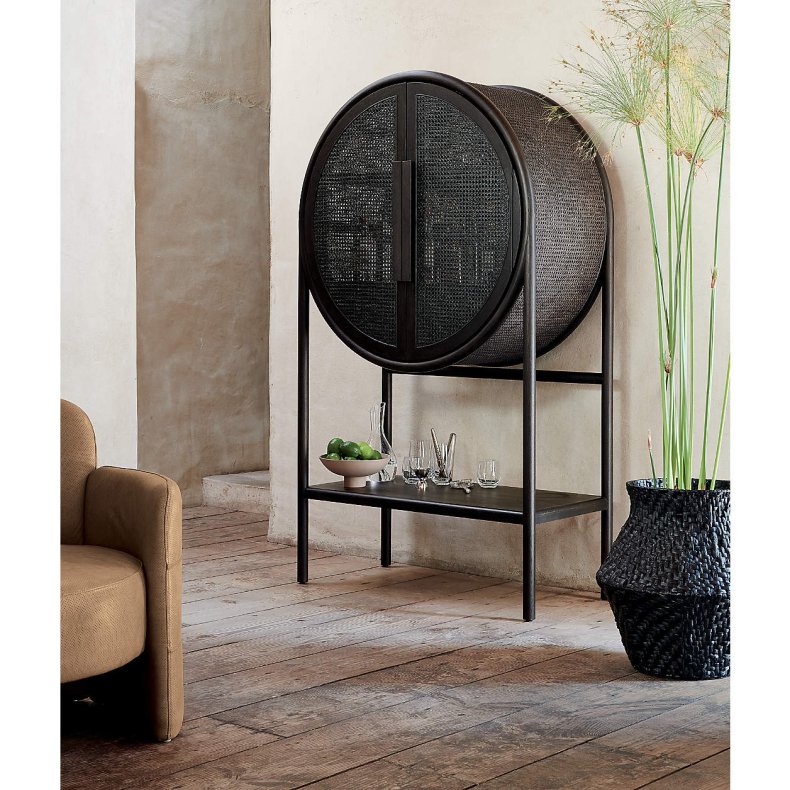 Sure, there are plenty of bar carts available, but why not choose one that is a focal point for your home? The West Charcoal Cane Bar Cabinet, designed by Leanne Ford, is a modern take on mid-century design.
The drum-shaped cabinet is crafted from sustainably sourced oak, oak veneer and woven cane. Grab the long, rectangular wood handles to open the semicircular doors. Inside you'll find two fixed shelves and bottle storage. A mirrored back panel adds shimmering optics. The cabinet measures 40 inches by 20 inches by 70 inches and is available in Charcoal or Natural, so it fits into almost any room.
Buy it at Crate and Barrel for $1,999.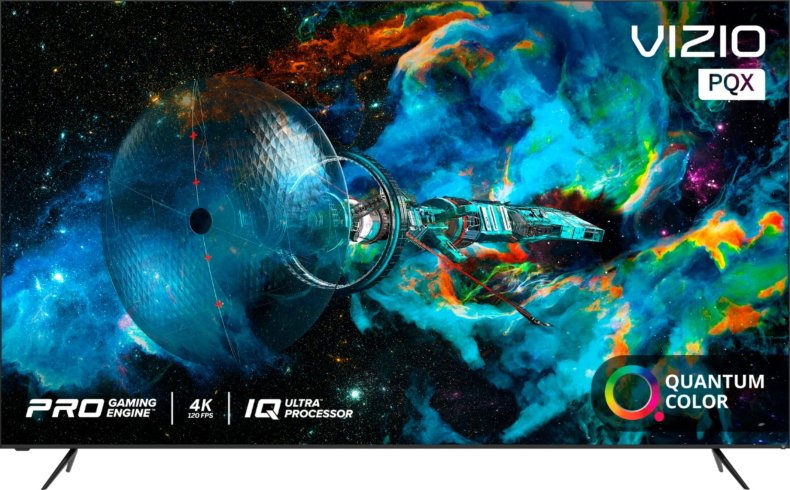 Televisions are often statement pieces in the home, but few make better impressions than the Vizio 75-Inch Quantum X Series LED 4K SmartCast TV. Yes, the exterior of this television is handsome, but it truly becomes exquisite when you experience the Dolby Vision and HDR10 plus support. It's incredibly bright, achieves deep black levels and out-of-this-world contrast.
Some of the numerous other pluses include its ProGaming Engine for i4K 120Hz console gaming, intense color volume, best-in-class processing, an anti-reflective screen, lightning-fast navigation, hands-free voice control and advanced virtual surround sound. It's a good bet that few statement pieces are more attractive than this.
Buy it at Best Buy for $1,899.99.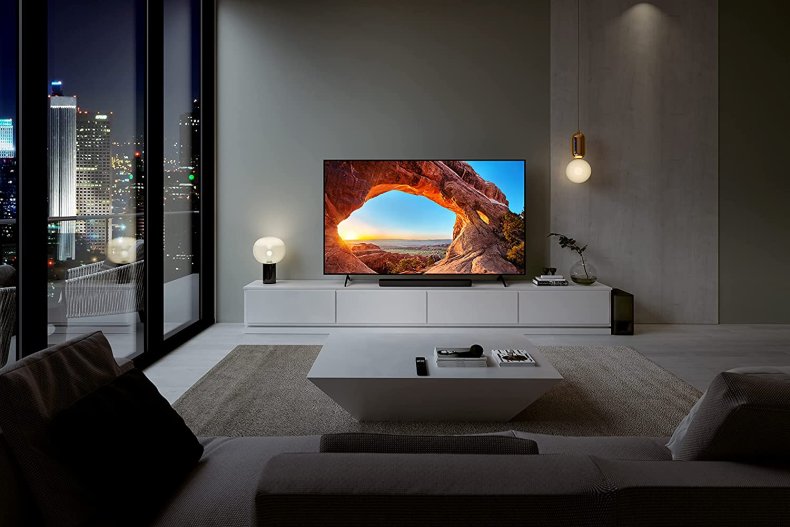 When you want to boost your home coolness game, few things will make a more solid statement than the Sony Soundbar with Wireless Subwoofer. The audio is powered by 320W, and the powerful subwoofer has 6.16-gallon volume for a deep, rich bass sound.
Choose from seven sound modes, including Cinema, Music, Game, Auto Sound, News, Sports and Standard Audio mode. Plus, the system isolates and amplifies voices over background noise. Enjoy surround sound technology from any of your Bluetooth devices and watch your home become the cool one on the block.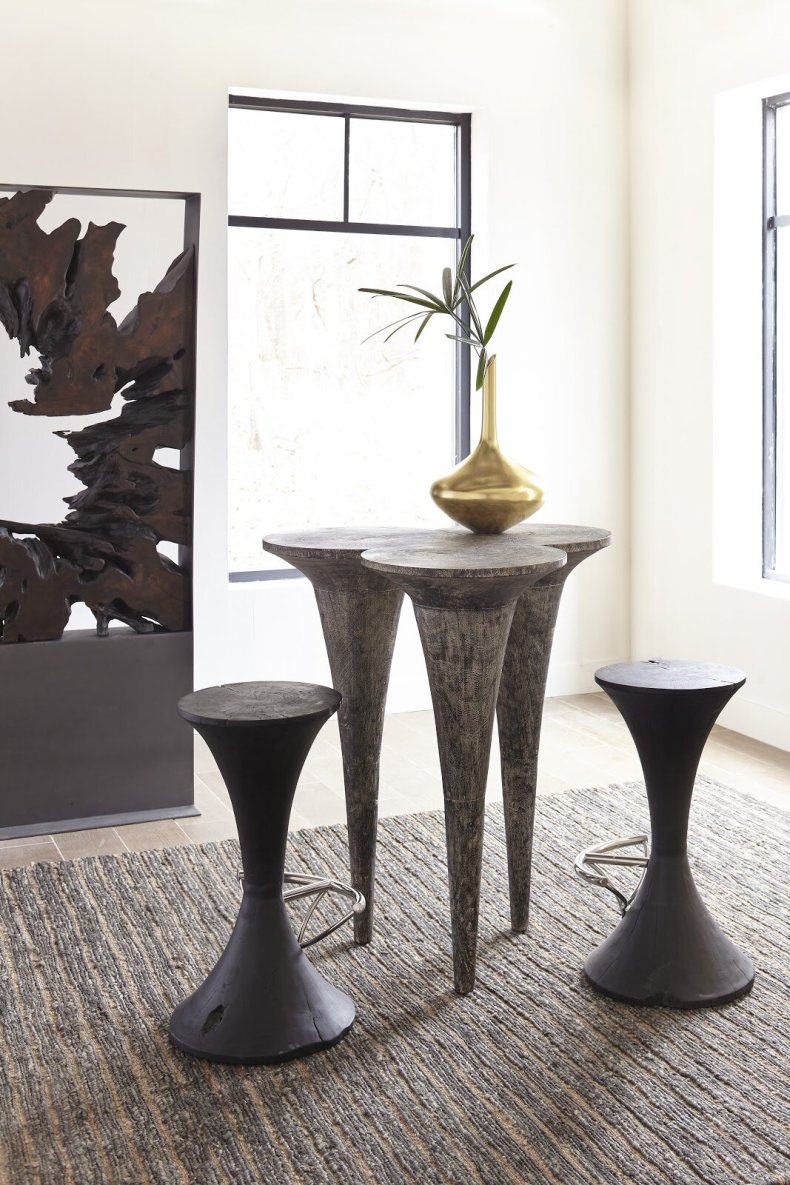 Now's the time to forget the notion that dining sets are dull. Phillips Collection Solid Wood Dining Set is primarily crafted from solid wood. The three-legged table and two cylindrical seats look like art but are sturdy enough to hold up to 300 pounds.
The 110-pound table measures 36 inches by 36 inches by 42 inches to fit comfortably in smaller spaces. The two 36-pound seats each measure 30 inches by 15 inches by 15 inches. Of course, the natural wood used for the sets has different grain variations, so each dining set is unique.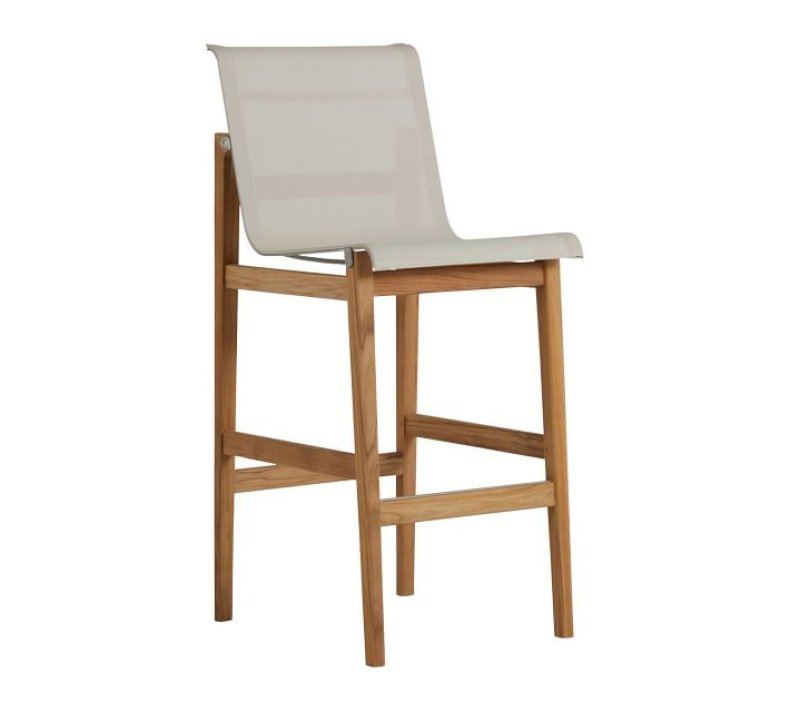 Many of us feel quite uncomfortable when we perch on a high counter stool. Many bar stools feel flimsily made and provide no support. That won't be the case with the Adriatic Teak Barstool. Not only are they solid and comfy, but they make a real statement in your home. They are designed with clean, contemporary lines crafted from sustainably harvested Indonesian teak and stainless steel.
The seats are created from gray Bayline canvas mesh sling upholstery that feels plush but won't sag or stretch. These Adriatic Teak Barstools are among the ultimate eye-catching pieces for your home.
Buy it at Pottery Barn for $1509.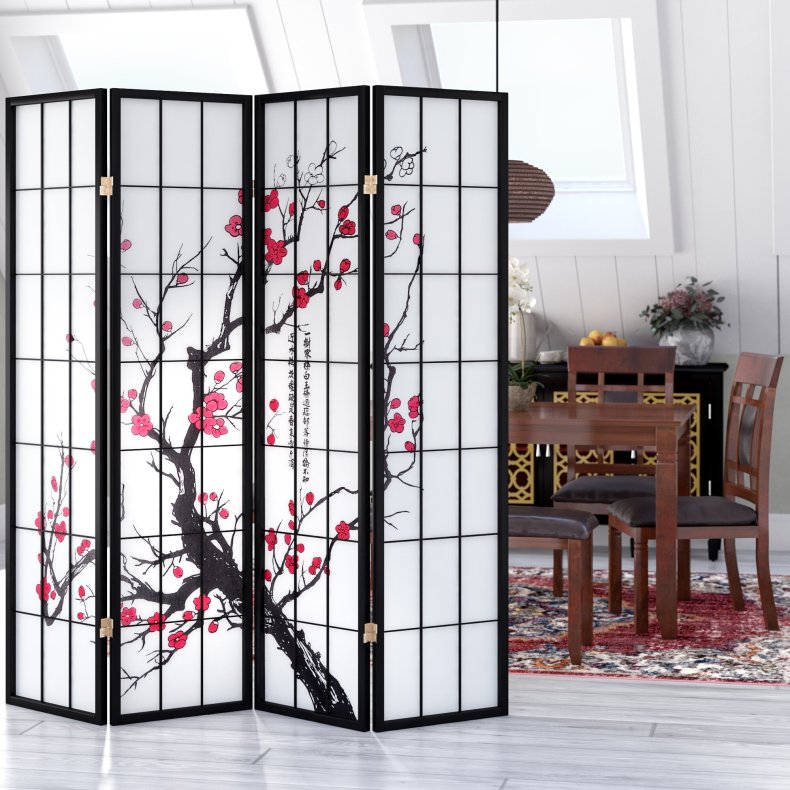 Open floor plans are usually great, but sometimes you want to set off one room from another for a dinner party or add a splash of color to your decor. Lark Manor 4-Panel Solid Wood Folding Room Divider is arguably one of the classiest ways to meet that goal.
Lark Manor crafted these movable dividers from dark wood and light paper, then decorated them with a plum-colored cherry blossom motif. The partition measures 70.38 inches by 72 inches by 1 inch and can be folded and stored when not in use.
Buy it at Wayfair for $126.99.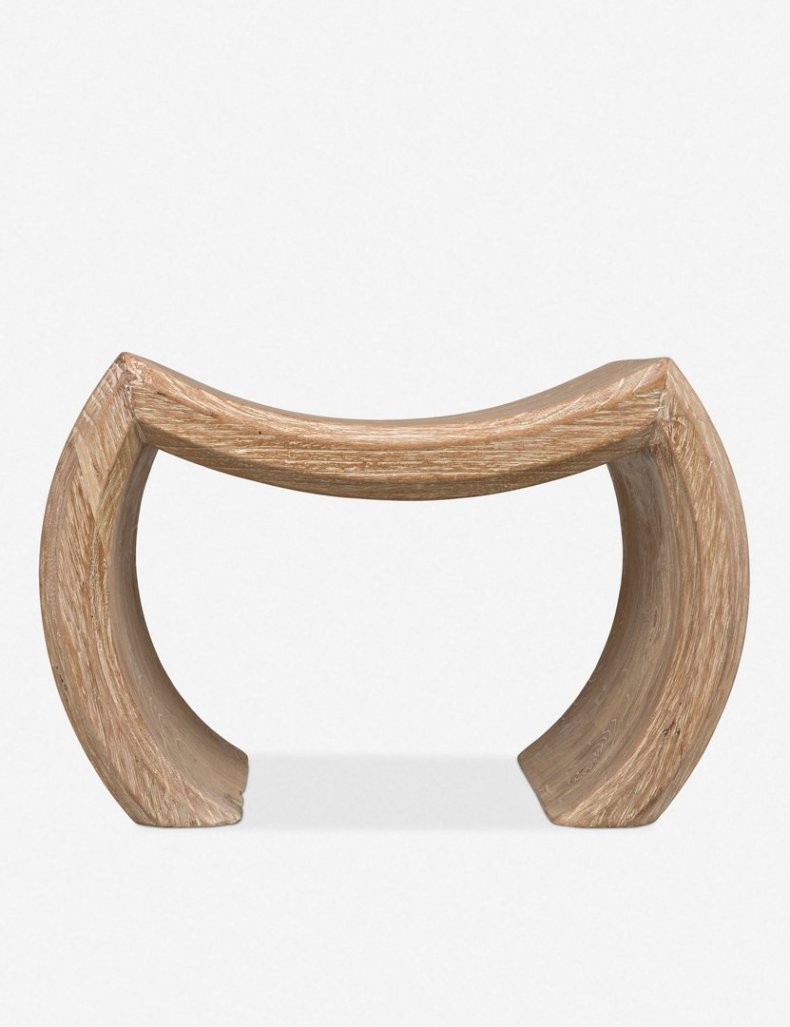 Who says art can't be practical? Certainly, no one looking at the sculptured Lianne Bench crafted with peaked edges and dramatic curves. It measures 14.5 inches by 17 inches by 16 inches, so it can fit almost anywhere it's needed. Clean this Lianne Wood bench with a soft cloth.
Buy it at Lulu and Georgia for $942.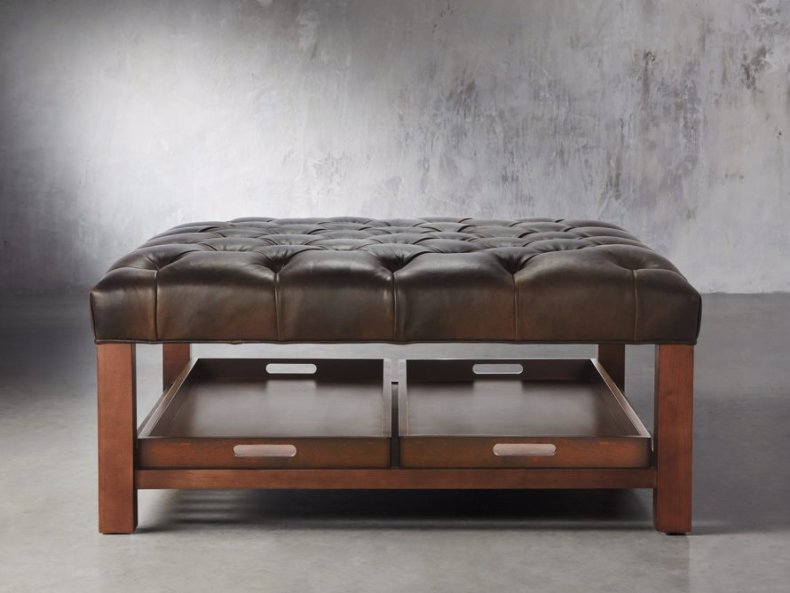 There are dozens of ottomans out there, but few match the look, convenience, and quality of the Arhaus Butler Leather Tufted Ottoman. Each is covered with the highest quality, artisan-crafted leather built on solid, reinforced laminate hardwood.
On the lower shelf are two trays, ready for your cocktails, appetizers and other beverages. The legs, shelves and trays are made from solid maple. All materials are eco-friendly. This ottoman is available in three sizes and seven different stock colors plus 46 special order colors.
Buy it at Arhaus starting at $1,799.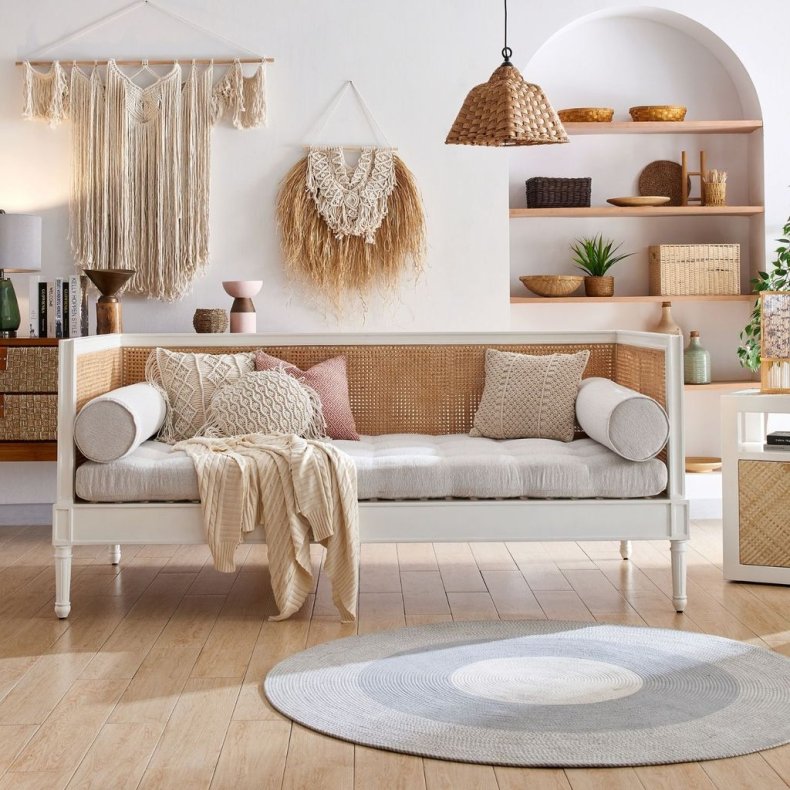 Forget the notion that daybeds all look utilitarian. The Lemons & Me Harbor Cane Sofa frame is handcrafted from mahogany wood with a white finish and natural soft brown rattan panels. The soft cushions cradle your body. This sofa measures 35.5 inches by 41 inches by 80 inches and can hold up to 900 pounds of weight.
Buy it at Valyōu Furniture for $1,559.99.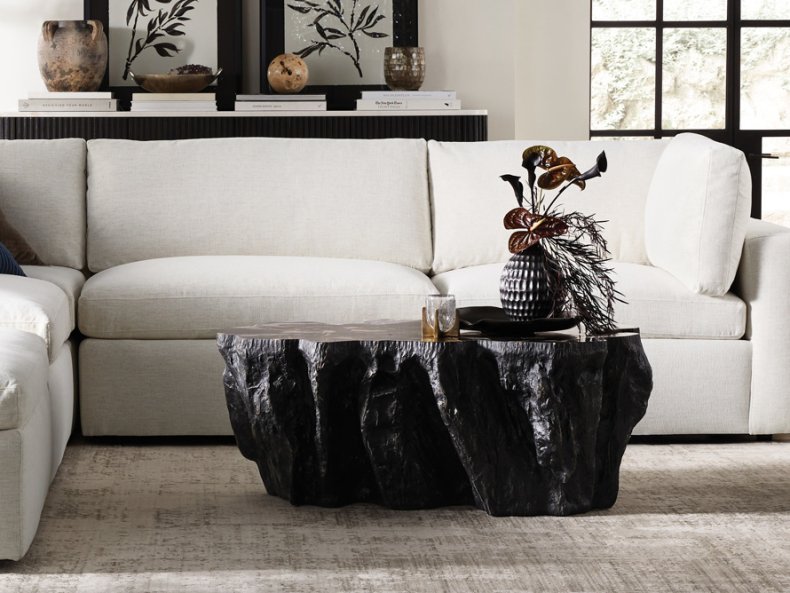 The Clayhill Coffee Top is about as far away from your parents' coffee table as you can imagine. First, these tables are handcrafted from rare petrified wood harvested from fossilized trees near the volcanoes of the central Philippines.
Of course, the fossilized wood has various colors and patterns, so your table will be unlike any other. Artisans shape and sculpt resin for the bases to mimic natural tree trunks. Each table measures 44 inches by 30 inches by 17.5 inches.
You can choose it in petrified wood or black natural.

If you haven't experienced the audio excellence of a top-rated soundbar, you might not understand the fuss about the LG 2.1-Channel Soundbar System with a 6-Inch Subwoofer. True, it doesn't have the eye appeal of a swanky couch or hip dining set, but the audio will blow everyone away once you fire it up.
The 300W system offers high-quality audio for your music, shows, games, movies and more. Plus, it provides dynamic bass sound thanks to the 6-inch subwoofer. A remote lets you control it from a distance.
Buy it at Best Buy for $149.99.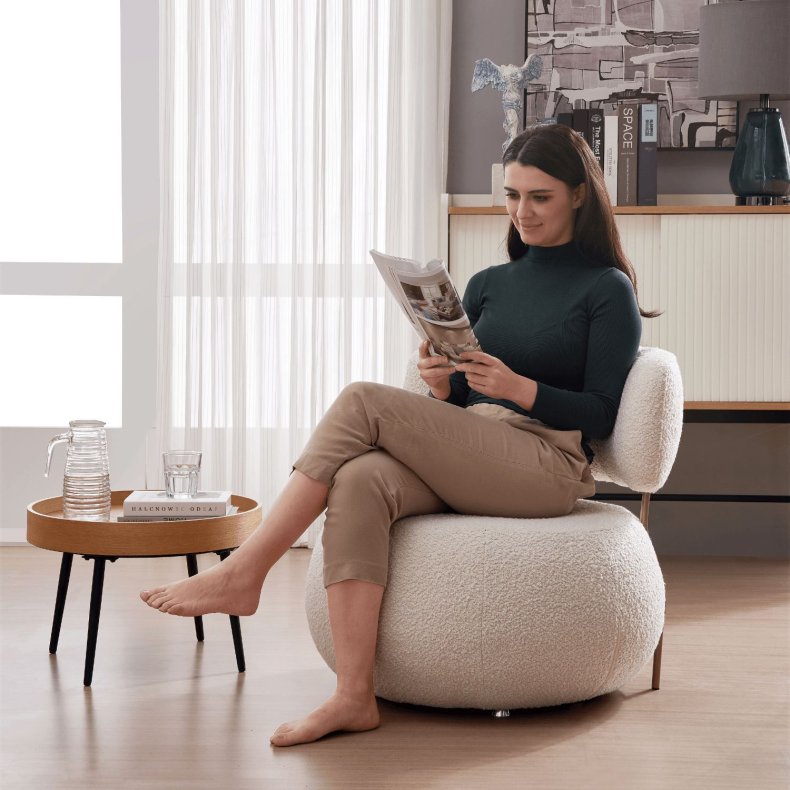 If you're worried a trendy chair that gives off a modern vibe will be uncomfortable, you have yet to meet the Ohdome Valxa Accent Chair. The low-profile seat has a handmade steel frame with a brushed bronze finish and a generous amount of foam pads the upholstery.
Sink into it, and you'll feel as if a supportive pouf is cradling you. It measures 27.5 inches by 27.5 inches by 33.4 inches. It's available in white, Mocca, cream and black.
Buy it at Valyōu Furniture for $419.95.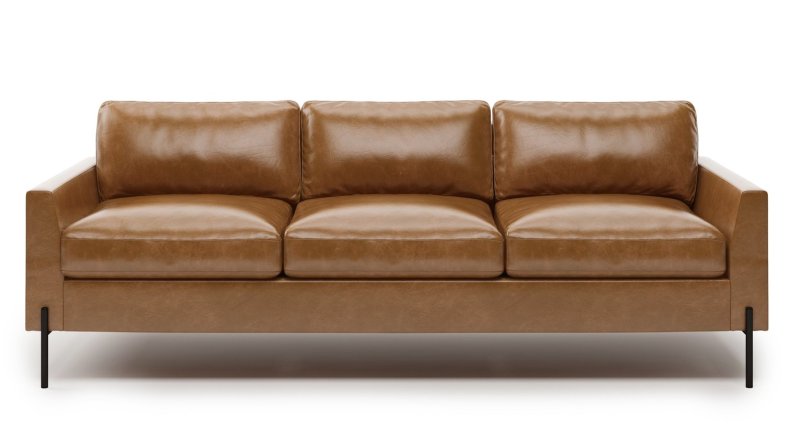 Stop wishing you could find a sofa that is the size, style and upholstery you want. When you shop Benchmade Modern Sofa, you have that. Choose a standard, sectional, U-shaped, sofa bed or just about any style imaginable. Select the right covering for you from among an array of fabric swatches.
Benchmade Modern uses fabrics treated with LuxGuard, which resists and repels stains. That helps ensure your sofa looks as great years from now as it does when it's delivered.
Buy it at Benchmade Modern Sofa starting at about $2600.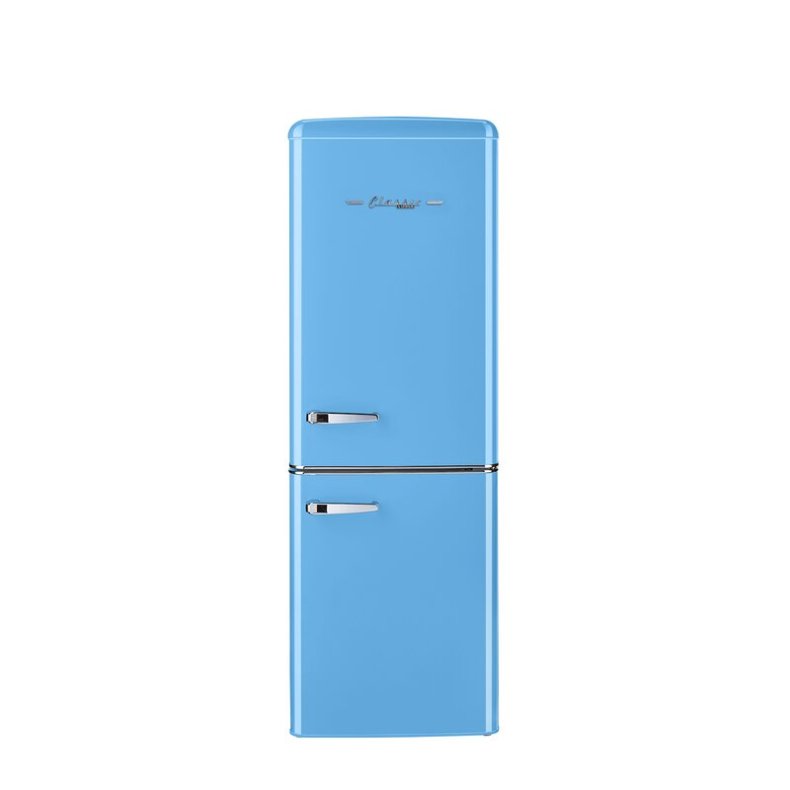 Open living spaces give you a perfect chance to add oomph to your home via your kitchen. Of course, Unique Appliances Classic Retro Refrigerator is a head-turner no matter your home's layout. It has a retro design, complete with heavy-duty cast zinc handles for the top fridge and bottom freezer doors.
It measures 63.8 inches by 21.6 inches by 24.2 inches and is available in an array of classic colors, including Robin Egg Blue.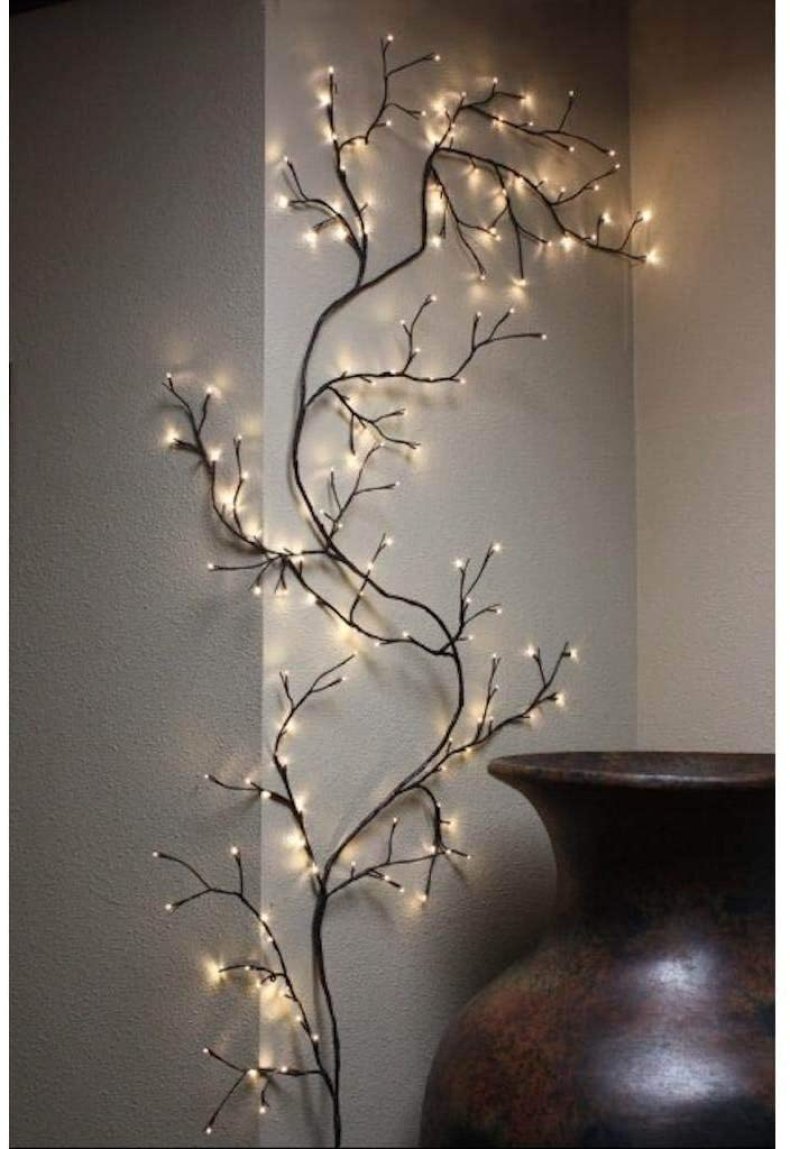 You can turn that empty wall space in your hallways, living room, dining room or another area into a focal point with the Light Garden Store Lighted Willow Vine. Bend the 8-foot long vine decorated with about 144 lights into any shape or style that suits your space. The soft light emanating from it adds extra focus to any room.
Plus, it's easy to move this statement piece to different areas for interesting effects.
Newsweek may earn a commission from links on this page, but we only recommend products we back. We participate in various affiliate marketing programs, which means we get paid commissions on editorially chosen products purchased through our links to retailer sites.