WHICH SIDEBOARD TO CHOOSE?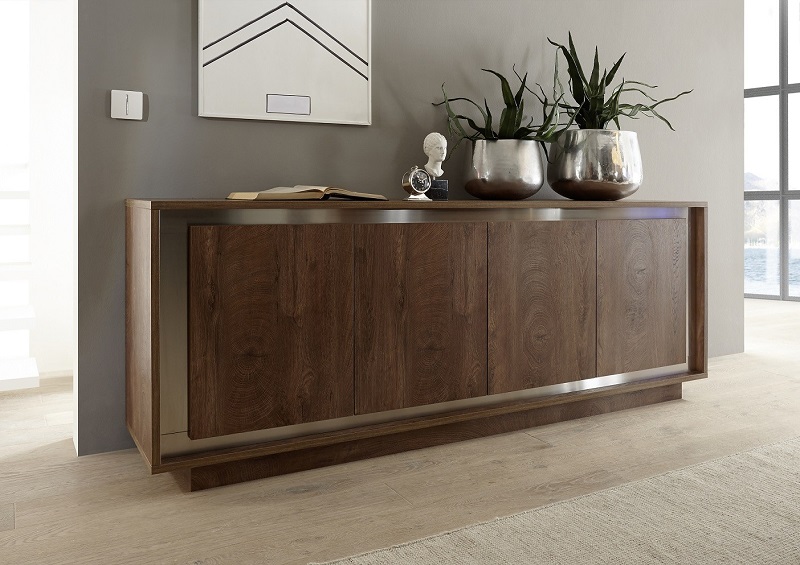 The sideboard is a practical and decorative piece of furniture. It allows us to gain that extra storage space and finish off the decoration of the dining room or living room. High, low, with legs, with drawers, … If you have doubts when choosing your ideal sideboard, don't miss this article.
STYLE
The sideboard is an auxiliary piece of furniture, which allows us to choose two decisions in terms of style. We can choose one that maintains the same decoration line, or one that breaks with the general decoration line, becoming the main focus of attention, providing a different and special touch. If we opt for something different, this option allows us to add a touch of color to the environment, or break a modern aesthetic with a special antiquity. Check this Mango wood sideboard.
MATERIAL
Although it is true that you can find them in DM and melamine, at Albir Colonial we prefer quality, and for this reason all our sideboards are made of solid wood. A quality piece of furniture withstands the passage of time much better and will remain in better condition after constant use. It is important to note that the door hinges allow comfortable opening and closing, as well as that the drawers open easily.
MEASURES
There are sideboards of all sizes, but they are usually bulky furniture, which protrudes a lot from the wall. For this reason, it is very important to take this aspect into account when choosing our perfect sideboard, since we need to have the necessary space. It is an ideal piece of furniture to store glassware and crockery, but if we choose it too small it will not be able to fulfill this function well. The height and width of the sideboard also depend on the available space we have. For this reason, it is vital to first know the available space we have.
INTERIOR DISTRIBUTION
There are sideboards for all tastes, the important thing is that it perfectly meets our needs. Normally to store the dishes we will need a distance between shelves of about 25-30 cm, for glasses and coffee sets we will need to have about 20 cm between the shelves. As for the drawers, it is recommended that they be about 10 cm high.
POSITION
How much available space do I need to have? Where do I put it? In order to answer these questions we have to take into account a very simple fact. The sideboards have doors and drawers, and we must be able to open them completely and comfortably, for this the measure to take into account is the length of the door. However, for the tightest spaces, we can opt for sliding doors.